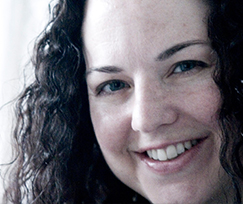 Chicago-based, Lorraine is a people photographer with an elegant yet warm and relaxed stylistic approach.
With an irresistible passion for her work and an attentive commitment to deadlines and budgets, Lorraine Hart works with clients to create exceptional images. Her living and traveling in Europe lends a timeless sensibility to her all-American optimism and energy. Lorraine's recent travels to Argentina and China have added another dimension to her work and her cultural awareness.
After completing a B.S. from Purdue University, she then studied theater and film and went on to study photography with Marc Hauser, Joyce Tenneson, Jay Maisel and Paul Elledge. Lorraine sees photography as a wonderful balance of technical detail and artistic expression, and maintains a positive point of view by always looking for the best in others through her camera lens.
CLIENTS
University of Illinois
AAA Travel
Hadley School for the Blind
National City Bank
Fidelity Investments
City of Chicago
American Institute of Graphic Arts
Wendy's
Society of Women Engineers
Discovery Channel
PUBLICATIONS
Tango Noticias
Advisor Today
Crain's Chicago Business
Town & Country
Smart Money Custom Solutions
Chicago Magazine
North Shore Magazine
Chicago Social
Savoy Magazine
Harper Collins Publishing
Research Magazine
Thomson Media Publications
Yoga Chicago
Where Magazine
First for Women
MedHunters Magazine
American Bar Association Journal
Accounting Technology
EXHIBITIONS
Water Tower Gallery
O'Hare Airport
Midway Airport
Las Manos Gallery